Turning 20th Century Businesses into 21st Century Successes by Making Family and Private Businesses Bulletproof and Disruptive to Their Competition ™
Profitable Growth Blog – Recent Posts
Andy Birol
When you are out on the road, do you focus more on your windshield or on your rearview mirror? How about when you are driving your business forward?
Most owners spend a majority of their focus duplicating past successes. This is logical, given investments made, lessons learned and instincts to reduce risk. After all, owners have […]
Andy Birol
After living at least five years in six different cities, people ask, "Andy, where are you from?" I didn't have a good answer. There's been so much to like (and some things to dislike) everywhere I have called home.  So I waffled and said I didn't know.
Business decisions often come down to picking amongst several […]
Andy Birol
Rather watch the video….Click Here
Conference innovation expert, Jeff Hurt states, "The key to lifetime learning is the ability to develop a personal GPS." The GPS allows one to see past what's immediately out front but also what is not. Likewise, successful business owners who develop an internal GPS can "drive" their businesses forward towards an […]
Blog Categories
21st Century Thinking | Curiosity & Inquiry | The Mindset of Sustainable Profitable Growth | Leading Forward
Consulting, coaching and workshops for private and family businesses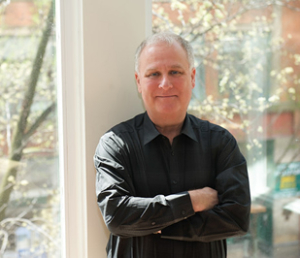 "Many of Andy's clients have successfully implemented Andy's growth strategies and its business development components to grow their own businesses."
"I engaged Andy Birol to build an affordable, practical growth plan to grow my captive insurance business into an independent, going concern producing high profitability and sustained growth. Succeeding within three months required Andy to grasp and resolve a series of difficult sales channel, target market, organizational and operational issues all within my constraints of how I prefer to run my businesses. Together we created a strategy and implementation plan that I am confidentially investing in and leading for success, which is already showing results."
"We hired Andy Birol to help increase Pease & Associates' marketing activities. As a result of his assessment of our firm and interviews with our clients, Andy helped us to become focused on growth more than ever. Through working with him, I became convinced to restructure my organization, reinforce my infrastructure and drive my staff to meet higher expectations. Most importantly, Andy helped us to recognize our personal objectives and strengths and create a working environment designed to maximize growth. I am more enthusiastic about Pease and Associates than ever."
"We hired Andy Birol to help us transfer our company into a leader in our chosen niche of waste management and recycling industry, as well as to help prepare our organization and family for eventual transition. This is a heavy task, and Andy is leading us in a positive evolution of change, new energy, and a proactive spirit within our management team. Andy' style of tough but fair "Love" focuses on success of the firm for the benefit of me as the owner and the fulfillment of our objectives. I strongly recommend Andy to any business owner who is serious about running, fixing, growing and preparing for their future."
" Andy saw so much potential in flexible packaging that he advised the family to split it into a separate entity that could be run out of the Jamestown office and lab space. It made sense. Andy showed us the market requires a more focused approach and a different strategy from what we were doing before."
"Andy really understands how to grow a business and is an expert at developing a comprehensive plan to get a business from point A to point B. Andy's selling point for me was his depth of experience working with over 300 businesses. I've reviewed other growth consultants but couldn't find any with the experience and track record that Andy has. Highly recommended!"
"Andy has the ability to listen and drive down to the core issues. Through his many years of experience with all types of companies, Andy knows how to find, fix and give practical insight and advice. He knows how to bring together the critical elements of your company and make positive things happen."

"A hallmark characteristic of Andy Birol is his ability to nail you to the spot and have you examine where you have room to grow. While that may sound intimidating, Andy always has a smile on his face and your best interests at heart. More importantly, his confident, no B.S.-approach coupled with his vision of the way forward inspires and propels you into your own future. GPI is a great starting point into Andy's approach."
"For nearly a decade, I've been referring Andy Birol as an excellent resource to business owners interested in growing their businesses before I can sell them. As a member of his Roundtables, and hiring him to help my own firm as well, I've seen Andy's experience and intelligence to be invaluable. I highly recommend Andy."

As the leader of the Institute for Entrepreneurial Excellence at the University of Pittsburgh, I engaged Andy Birol to present his thought leadership on how our member CEOs can achieve 8-Figure profitable growth. His unique approach to 21st Century thinking and how business owners can learn to lead their firms received the highest of scores and kudos. Andy engaged the audience through his deft handling of their questions as well as through his group exercises that enhanced their learnings. Andy really understands his target market and how they expect a truly compelling learning experience. He is an ideal fit for any association looking to provide their membership with cutting-edge thinking conveyed through the latest learning techniques to encourage active engagement
Smart. Experienced. Unconventional. Provocative. Effective.

In the decade that I have known Andy, he has brought every one of the words above to life in my mind. Andy has a singular focus for his clients. He is dedicated to their growth and their success – even when they may not be sure they are ready to do what has to be done to get there.

Andy has literally worked with hundreds of our members at every stage of growth and has helped them take the next step. I have encountered many "small business experts" in my time leading the Council of Smaller Enterprises. Many have theories and ideas. Andy backs his up with experience and results.

As a four-time winner of Northeast Ohio's prestigious Weatherhead 100 Award for explosive revenue growth, he not only helps his clients grow their businesses – he has employed his own tactics to grow his own at an award winning rate…."
"I have known Andy for over 10 years and his knowledge, innovation, business acumen and genuine concern and care for his client are stellar, says Conference Co-Chair Dr. Gayle Carson CMC®,CSP. " He is the perfect example of how a one- person boutique firm can become a giant in the consulting industry."

"In the three years since I first met Andy Birol, he has proven himself as a leading private business growth expert. Andy has provided strategic consulting to a number of our members and they have been pleased with the results and the progress that they made. Andy developed and delivered a program for the Institute in 2013 that earned outstanding reviews and has members continuing to implement the impactful ideas presented. I recommend Andy as a consultant and program leader as his ideas, passion and contagious business optimism will energize your audience and add lasting value to your event's participants."