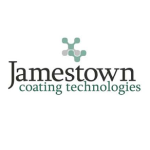 CHALLENGE: Jamestown Paint is a 122-year old family-owned company with an enormous opportunity. Headquartered in the northwest corner of Pennsylvania some 80 miles north of Pittsburgh, the company develops and manufactures industrial paints, coatings, and powders sold to OEMs in many industries, including automotive, plastics, and heavy equipment. While the business is succeeding, its marketplace is competitive and margins tend to be low. As the fourth-generation of Waltons prepares to lead the company, how can the business not only maintain profitability but grow? By entering an exciting new market … the right way.
SITUATION: Founded in 1885 by Victor Hugo von Ehrhart, Jamestown Paint has been a family company since Joseph F. Walton bought it shortly after World War II. His son, Joseph M., succeeded him in 1951 and remains as chairman of the board. Currently at the helm are Joseph P. and D. Michael Walton, who want to hand leadership to their sons in the near future.
One of those sons, Vice-President of Marketing Mike Walton, identified a new market—flexible packaging—as a key growth opportunity for Jamestown Paint. He and his cousin, J.D. Walton, are in the process of buying out their fathers' shares and want to expand the company's reach. "We are primarily a regional company," said Mike Walton, "and we're looking to grow."
Flexible packaging is a $21.8 billion industry in the U.S. alone (Flexible Packaging Industry Web site www.flexpack.org). Flexible packaging combines paper, films, and foil with coatings and adhesives to create non-rigid, sometimes sterile packages for everything from bologna to batteries to medical instruments. Think of the way over-the-counter cold medication is sold today, with each capsule sealed inside its own plastic bubble backed by a thick type of foil, and you have an example of flexible packaging. For Jamestown Paint, the potential here is tremendous. "There are actually about seven different types of coatings just on that one cold medicine package," said Mike Walton.
Since so much flexible packaging involves food and beverage, pharmaceutical, or medical applications, safety is paramount. Jamestown Paint, with its long history of meeting federal, state, and local regulations with environmentally-friendly paints and coatings, is positioned to succeed in this market. Yet, Mike Walton knew there were risks. "We didn't want to drain resources from our existing business," he noted, "and we wanted to seize the opportunity carefully."
With this in mind, Walton solicited proposals from some consulting firms. Then he met Andy Birol at a National Paint and Coatings Association seminar. "We had to go all the way to Dallas to meet someone who's located an hour away from us," he said with a laugh, "but Andy was our guy. The proposals from other firms sounded like they'd been written by freshly-minted MBAs. Andy articulated what he could do for us. And he has a great track record with small businesses."
THE BGC SOLUTION: Andy saw so much potential in flexible packaging that he advised the family to split it into a separate entity that could be run out of the Jamestown office and lab space. "It made sense," Mike Walton admitted. "Andy showed us the market requires a more focused approach and a different strategy from what we were doing before."
The next step was to determine the company's Best and Highest Use and create a target customer profile. "[Andy] had us look at the activities we do particularly well," said Walton, "along with the things our customers value about us." A close examination of accounts helped Walton and his staff analyze the resources they were putting into each account and whether the margin was high enough to justify it. "We got a better understanding of our true costs and how much service each customer needs," he said, "and with more digging, we learned what our customers value—or don't value—about the service we provide."
Andy used this data to help Walton create a profile of the ideal flexible packaging customer. He also suggested a customized pricing strategy for the new business. "We found out from our account data that we were giving away a lot of value-added services," said Mike Walton. For example, the company is known for quick turnaround, sometimes formulating a new color in days whereas a competitor might take weeks. In addition, because of the complex technical formulations of paints and coatings, the company routinely helps customers report to federal, state, and local agencies. While many customers appreciate these services, Andy warned that "not all customers appreciate them equally." Tiered pricing for the new business would better help Jamestown Paint protect its margins.
CLIENT RESULTS: The flexible packaging business is still in its infancy, and Mike Walton is pleased with the progress. His goal of making a focused, efficient foray into the market is paying off. Using the customer profile Andy helped to create, Walton and his staff have identified 400 target accounts and are in the process of narrowing these down to the most promising prospects.
The business is already commercial with two customers, and several more are in the product development pipeline. The new pricing system, which involves sitting down with a customer early in the sales process to agree on what services will be needed, is working well. "We've always been highly customized in the products we design," said Walton, "so this is just moving the customization up front. We tailor the entire working relationship to the unique needs of each customer."
The next step is to spread the word. "We're working now on getting the message out," he said. "Andy brought in a marketing firm that is working with us on branding, including coming up with a new name for the business."
Andy plans to work with the Walton family for the next several months as the flexible packaging business gains traction. He, too, is impressed with the results so far. "The third and fourth generations of this family have assumed key roles to assure that both traditional and new businesses are successful in preparation for an eventual transition," he noted. "Jamestown Paint is a great example of an old line company doing what's necessary to grow into a brand new marketplace. It's a joy to watch multiple generations work together to make positive changes."