Business Growth Consulting: Turn Your 20th Century Business into a 21st Century Success
If you're like most business owners, you may remember the days before the great recession of 2008 as a time when you understood what it took to lead your business to increased growth and wealth.
Now, the world feels like it turned upside down. And the road is less clear.
The truth is the changes we're experiencing now started in the late 20th Century and have come to the fore in the last five years. Businesses that have adapted to and adopted the profound changes are the ones that are not only surviving but are outperforming their competitors. They are led by business owners able to create sustained growth and protect their hard-earned wealth.
These companies have adopted what Birol Growth Consulting calls the 21st Century Mindset of Business Growth.
The 21st century business practices are rearranging the playing field. Previously many businesses enjoyed
Stable customers,
Access to capital,
A stable workforce, and
Predictable sales channels.
They succeeded by reducing their costs, maintaining their buyer relationships and delivering low prices, high quality and outstanding service.
In the 21st century, the most successful private businesses have evolved from creating more capacity to becoming more flexible. They are able to adapt to and meet customer outcomes even before customers recognize they do. While there were so many new opportunities, now only the most nimble and forward-thinking firms are succeeding. They invest in the future rather than rely on historical returns to predict future results.
The Birol Growth Consulting Difference
Birol Growth Consulting empowers private business owners to create 21st-century sustainable profitable growth. Whether we're consulting with you and your team or focusing just on you through our business owner coaching, our process leads to the same results: sustainable profitable growth.
Through our process, we collaborate with business owners to:
Assess the business and its operation
Refocus and empower the business owner
Maximize the business owner's Best and Highest Use to refocus on goals and the desired future.
Hear the voice of your customers and incorporate their ideas and needs — value they'll pay for — into your growth plans.
Develop your go-to market strategy.
Overview Of Andy's Four Fields To 21st Century Sustainable Profitable Growth
Embrace Curiosity & Inquiry
As the world changes rapidly, innovative owners understand that success depends upon curiosity learning, unlearning, and relearning the actions necessary to innovate and move forward. Their receptive attitude toward change drives their team to embrace change through intentional reflective and wondering exercises. As these owners seek out diverse perspectives, they see that inquiry uncovers new opportunity.
Move to 21st Century Strategic Thinking.
Successful leaders use strategic thinking to create breakthrough business models. Rather of relying on operational efficiency to drive their strategic planning, they invest in the future instead of banking on the past.  They accept that unexpected competition; sophisticated customer demands and disruptive marketing are the new normal.
Leaders of 21st Century firms who create a culture of lifelong learning attract the best employees and build courageous executive teams. They hire staff for their diverse thinking and adaptability as much as for "fit" and skillsets. They develop their management team's ability to think strategically. Owners accept that while the next generation is different, their perspective has much contribute.  Even so, everyone must be accountable before earning trust. Everyone must embrace the business's legacy and future before earning the right to provide insight.
Leverage a Mindset Of Sustainable Profitable Growth
Owners of financially valuable and highly admired firms understand that creation of wealth comes from seizing and converting future opportunities into positive cash flow. This accomplishment comes from the synthesis of their business curiosity, original thinking, courageous leadership, and mastery of risk and return. These owners run their businesses as if the firm is owned by outside investors.  Yet, they never depend on such investors, keeping their firms to sell or run as they choose.
Call Andy to schedule a confidential conversation and discuss a customized engagement.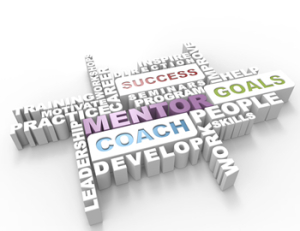 The Birol Growth Consulting Difference
"Birol Growth Consulting empowers private business owners to create 21st-century sustainable profitable growth. Whether we're consulting with you and your team or focusing just on you through our business owner coaching, our process leads to the same results: sustainable profitable growth."
"For nearly a decade, I've been referring Andy Birol as an excellent resource to business owners interested in growing their businesses before I can sell them. As a member of his Roundtables, and hiring him to help my own firm as well, I've seen Andy's experience and intelligence to be invaluable. I highly recommend Andy."
"Andy Birol is helping my business on several fronts. From assisting in the transition of our 4th generation firm, to refocusing our company on its Best and Highest Use, to streamlining and creating new ways for Sloan Brothers to profitably meet the needs of our marketplace, Andy has been our expert coach and counsel. If you know your firm needs help to meet your expectations as an owner, give Andy a call. He can help you and your organization to get to the next level."