Make Your Family or Private Business Bulletproof and Disruptive to Your Competition
If you're like most business owners, you may remember the days before the great recession of 2008 as a time when you understood what it took to lead your business to increased growth and wealth.
Now, the world feels like it turned upside down. And the road is less clear.
The truth is the changes we're experiencing now started in the late 20th Century and have come to the fore in the last five years. Businesses that have adapted to and adopted the profound changes are the ones that are not only surviving but are outperforming their competitors. They are led by business owners able to create sustained growth and protect their hard-earned wealth.
These companies have adopted what Birol Growth Consulting calls the 21st Century Mindset of Sustainable, Profitable Business Growth.
The 21st century business practices are rearranging the playing field. Previously many businesses enjoyed
Stable customers,
Access to capital,
A stable workforce, and
Predictable sales channels.
They succeeded by reducing their costs, maintaining deep buyer relationships and delivering low prices, high quality and outstanding service.
In the 21st century, the most successful private businesses have evolved from creating more capacity to becoming more flexible. They are able to adapt to and meet customer outcomes even before customers recognize they do. But now there are so many new opportunities, but only the most nimble and forward-thinking firms are succeeding. They invest in the future rather than rely on historical returns to predict future results.
Have you adopted a 21st Century mindset?
Today's success means being a profitable and sustainable business that can do what it wants, when it wants, and with whom it choses to. This business no longer counts on the 20th Century model of building and keeping wealth.
Why must owners create sustainable profitable growth? 
Owners must run their firms as if they were owned by outside investors so they never have to be run by outside investors. How so?
They do so when they:
Create sustained positive cash flow to generate wealth
Sustain and increase their cash flow
Reduce their dependence on lenders and investors
Have the freedom to set their own goals and expand their wealth
Therefore, owners create sustained profitable growth are on the path to ownership wealth
The Birol Growth Consulting Difference 
Birol Growth Consulting empowers private business owners to create 21st-century sustainable profitable growth. Whether I'm consulting with you and your team or focusing just on you through our business owner coaching, our process leads to the same results: 21st Century sustainable growth and beyond.
Through our process, I work with business owners to:
Assess the business and its operation
Refocus and empower the business owner
Maximize the business owner's Best and Highest Use to refocus on goals and the desired future.
Hear the voice of your customers and incorporate their ideas and needs — value they'll pay for — into your growth plans.
Develop your go-to market strategy.
If your firm is stuck or you need to empower its future, contact me today. Lets partner in developing your business growth.
| What Andy is All About | Andy's 21st Century Business Growth Philosophy | Andy's Consulting Methodology |
| --- | --- | --- |
| | | |
| To learn more click here. | To learn more click here. | To learn more click here. |
| | | |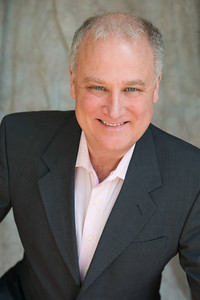 For Meeting Requirements click here.