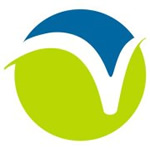 The members who make deposits, secure loans and apply for mortgages at VacationLand Federal Credit Union may not consider themselves owners of a bank, but in a very real way, they are. "Being a member of a federal credit union is the equivalent of being a stockholder; you own part of the company," explained Kevin Ralofsky, CEO of VacationLand, an established federal credit union based in Sandusky, Ohio.
When your customers are also shareholders, there is a natural inclination to make them feel at home by offering a desirable atmosphere and services. VacationLand had always strived to meet this goal. The organization's name itself refers to a region in Erie County where its members live, work and/or attend church. In other words, VacationLand was a part of the community. But even an established company sees room for growth, and VacationLand was no different.
THE CHALLENGE Ralofsky, who became CEO in June of 2007, recognized VacationLand's solid connection with the region, and he wanted to build upon that. "It was a strong company to begin with," he said, "but there wasn't a focus on who to target and what type of customer to attract."
One might consider broadening a company's concentration across the area it serves, but you don't want to stretch yourself too thin. "Instead of saying we target all of Erie County, we looked at underserved customers in the area and what would complement the current market," Ralofsky explained.
Attracting younger customers made sense because it gives you the potential to have them as customers for life. At the same time, VacationLand wanted to keep its connections with existing customers. The challenge, therefore, was to add to Vacationland's base without losing longstanding shareholders. These new efforts would require re-branding the VacationLand name, including expanding products and services and devising a fresh image for the company.
THE SITUATION Ralofsky previously worked with Andy Birol when he owned his own company. The two had a symbiotic working relationship, so Ralofsky hired Birol to help with re-branding and refocusing VacationLand. "We wanted a new look, logo and feel," Ralofsky said.
Andy and Ralofsky talked about VacationLand's strengths, what it offered its customers and what more it could do. Ralofsky also sought input from VacationLand's board and management about where the company wanted to go in the next several years.
"Andy provided the 30,000-foot-view of our company and how we could grow," Ralofsky said. "He and I worked together with the board and management's sentiments in mind. They added value with their comments." Then, "Andy and I built a strategic marketing plan with four aggressive and interrelated tactics: Build awareness, member retention, new product development and new market segment development." This plan led to the development of Vacationland's database, sales, and advertising initiatives all which in turn are building the institution and its brand franchise in Sandusky.
THE SOLUTION As part of its re-branding, VacationLand wanted to offer products and services aimed at Generation Y, while keeping in mind the services this group would need ten, 20 and 30 years down the road. In other words, it wasn't just about attracting younger customers, but retaining those customers as they mature.
"We looked at products like mortgages that would allow us to sell deeper into the relationships with our clients," Ralofsky said. "Andy also helped flesh out our strengths in attracting small business owners with $25 million in sales and under." This would extend VacationLand's reach in the local business community.
After setting out the strategic marketing direction with Andy, VacationLand hired Mark Advertising, a firm in Sandusky, to implement branding details such as a new logo. Working together with Ralofsky and Andy, Shelly Chesbro of Mark decided to stay with the existing circle theme—to illustrate a unified bond between VacationLand and the community it serves—and devise a new tagline. "And then Andy hit pay dirt when he came up with, 'Your Lifestyle. Your Banking. Connected." Ralofsky said. "VacationLand is the area. We wanted to connect that with making your banking and lifestyle easier."
The team opted for upbeat, bright colors for the logo. Such a positive visual statement appeals to a wide demographic population. "We unified the colors and the logo," Ralofsky concluded. "It sounds basic, but we needed to concentrate on that." The trio of Ralofsky the client, Chesbro the Marketer and Birol the Growth Strategist are all collaborating to take VacationLand to the next level," says Andy. "Too often multiple service providers can be challenged to collaborate, but our group is creating great results and having a great time creating innovative ideas that are easy to implement and profitable from the start."
THE RESULTS Through re-branding, offering new products and adopting a new look, VacationLand was able to reach its intended goal—and quickly. "Our business portfolio increased three-and-a-half times over nine months," Ralofsky said. VacationLand also realized a younger demographic: The average new member age used to be 47; now, it is 31.4.
At the same time, the organization has retained existing members by stating a clear message that appeals to customers of all ages: "We're going to work around your needs to make your banking and your lifestyle easier," Ralofsky said. "That's our focus."
These successes tell Ralofsky and the VacationLand team that they are well on the road to establishing a brand with long-term appeal. "It's clear our focus is right," Ralofsky said, "and we need to do more of it." Andy concludes, "Kevin Ralofsky represents the best example of the right leader at the right company at the right time, who with a total commitment to creating value for his constituents, is willing to bring in outside experts to generate profitable results much faster than he would have on his own!"